Raisanen Landscaping, LLC has over 30 years of experience delivering high quality, imaginative projects to clients.  We offer landscaping Bedford residents can count on! We are a full-service landscaper in Bedford NH.
In addition to landscaping, we are now offering Old Hickory shed sales in Bedford NH.
Have a look at some of the services we offer. If you don't see what you are looking for, it doesn't mean we don't do it! Contact us today!
A complete transformation of a yard in Bedford New Hampshire
Before this landscaping Bedford excavation project, this house was blocked by trees. It was dark and extremely limited.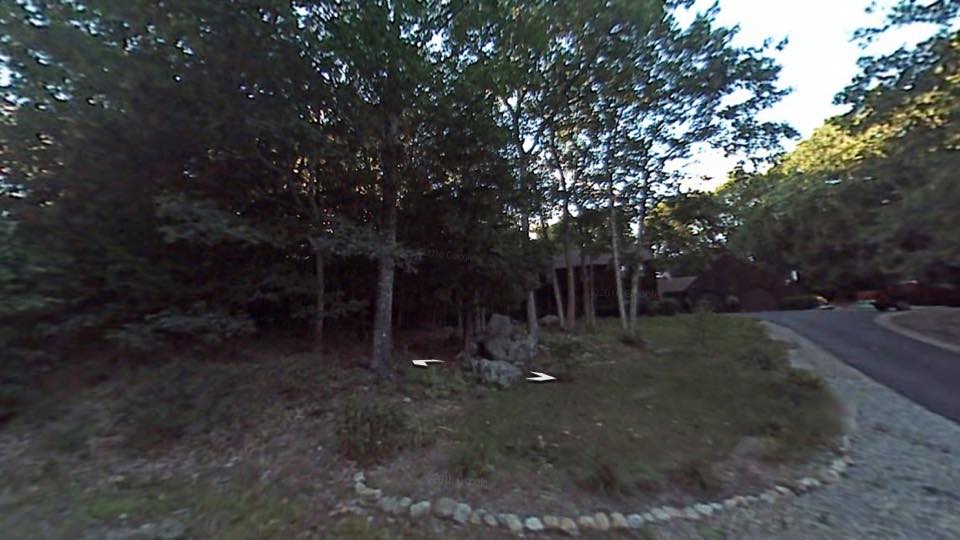 We used the excavator for stump removal and put in a new lawn and sprinkler system. The client was ecstatic, as you can see from the video below. Without a doubt, we enjoy what we do and it shows!
Bedford Hardscaping Services – Walls, Walks, and Patios, Stairs
Raisanen Landscaping, LLC is proud of its hardscaping projects. They require a talented eye for design and sound technical knowledge during installation.  Brick or stone walks, walls, patios and retaining walls create a beautiful transition between your property and the borders of nature or neighbors. The beautiful landscape around Bedford provides ample opportunities for attractive hardscape elements.
While these tasks seem like a simple thing to do, it requires significant technical knowledge and experience. This ensures they remain attractive and relatively maintenance free for a long time.  We are the landscaping company in Bedford that offers both the design and the technical expertise to deliver that beautiful wall, walks, patios and stairs to last a very long time.
Wall Construction Bedford Counts On
Regardless of whether the wall is made of stone, brick, concrete, concrete blocks or timber, we have the experience to build a structurally sound wall that will withstand the extremes of Bedford's climate.
We know how to build attractive walls that screen views. We can create exterior "rooms". And form transitions between upper and lower level landscaping such as retaining walls and planter boxes.
Bedford Walks and Patios
We can create walks and patios from a variety of materials including brick, stone, concrete, and gravel or other compacted materials.  Walks and Patios can be formal and geometric or informal and meandering.  From a design perspective, they serve as a visual transitions between various areas of your property. They provide durable surfaces that allow foot traffic without damaging your plant materials.
It is tempting to think of a walk or patio as a simple project, but the difference between "just getting it done" and "getting it done right" will determine whether you will have annual maintenance headaches or a trouble free, attractive addition to your property. Raisanen Landscaping, LLC knows how to "get it done right".
Hardscape Stairs in Bedford
Landscaping Bedford hills and slopes often mean exterior stairs will be desired.  Like walks and walls, external stair design requires special knowledge and skills.  And we know how to design, attractive, and safe stairs for your property. As a result, we produce top of the line stairs for our customers!
Excavation Services in Bedford
Raisanen Landscaping, LLC. performs a variety of excavation services in Bedford. Some Bedford excavation services include land clearing, grubbing and root removal, stump removal, backfilling, grading, drainage, yard expansion, close foundation work, and pavement removal.
We perform these services carefully and quickly, picking exactly the right equipment to match the size and physical constraints of your job.
Landscaping Bedford NH – Design and Other Landscape Services
Because our Bedford customers have come to expect more from us, we take pride in what we do.  We excel at helping create a beautiful environment that enhances the value of your property so you and your family can enjoy outdoor living in a maintenance-free way.
When we work with you on a landscape design, we want to know what outdoor activities you enjoy. What atmosphere you wish to create. And of course, if you enjoy gardening or have children or pets.
We combine all of this with our knowledge of New Hampshire. The climate, the terrain, and the location all come into play, combined with our experience to create a unique, beautiful, and functional landscape design that you'll love!
To implement your design Raisanen Landscaping, LLC offers a full range of related services including:
Hydroseeding
Shrub, Tree, and Flower Planting
Lawn Sprinklers and Plant Irrigation Systems
Ponds, Pools, nd Fountains
Walls, Walks, and Patios
Excavation
Well designed landscape projects can be low maintenance.  However, even the best planned and constructed projects aren't entirely maintenance free.  Raisanen Landscaping, LLC performs a variety of routine maintenance services Bedford customers can choose from:
Spring Clean Up
Mulching
Mowing
Pruning
Annual Flowers
Fall Clean Up
Tree Removal
Snow and Ice Management
Storm Clean Up